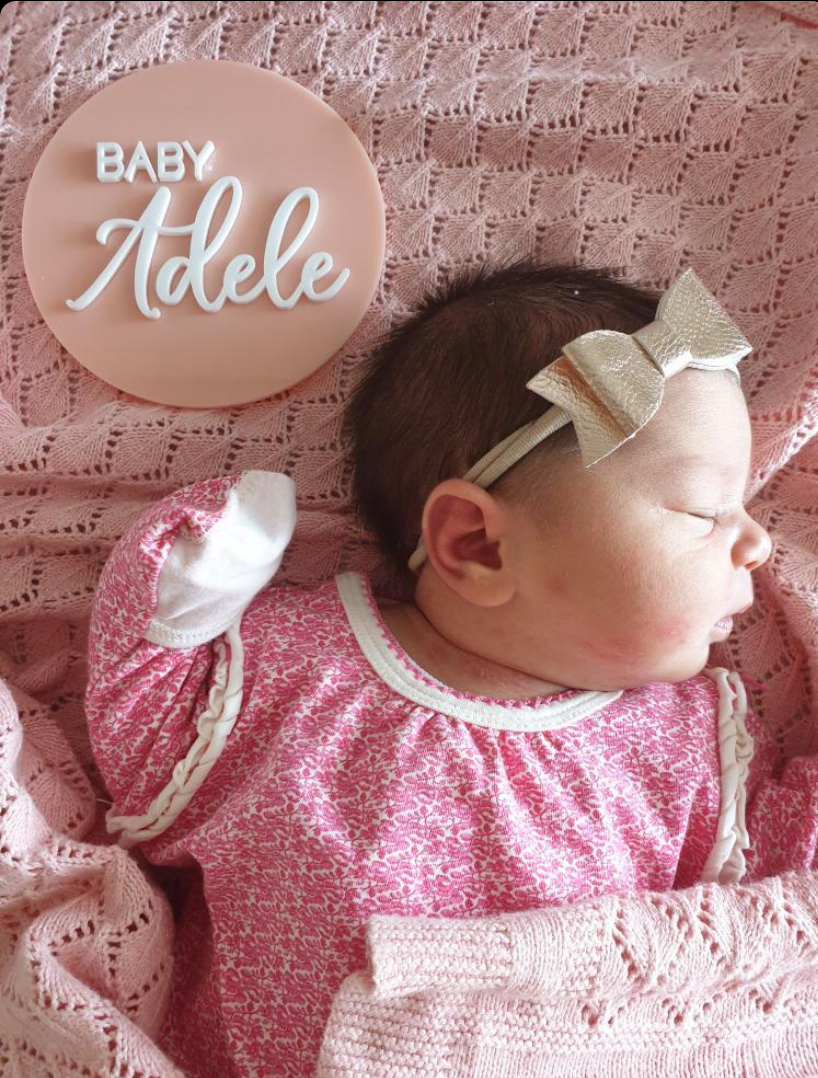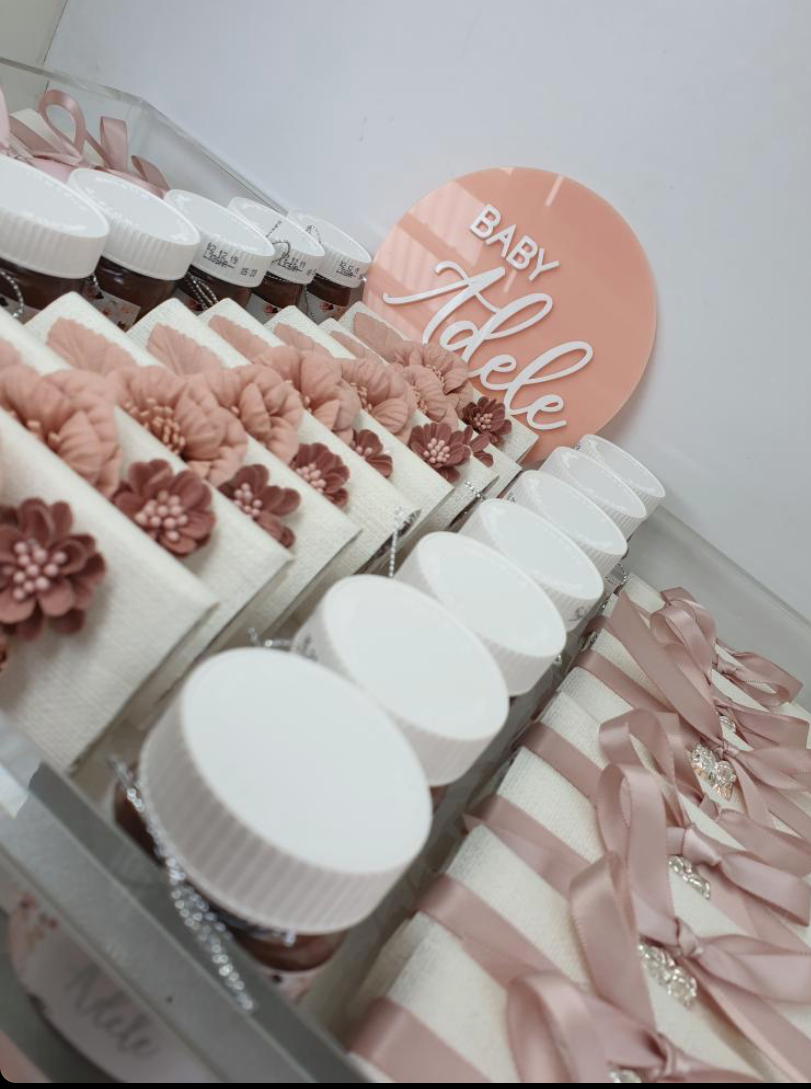 Baby Name Plaque - Acrylic
Gorgeous baby name plaques to introduce your newborn into the world! 
These plaques come in 3 different colours and are made from two different coloured acrylics. 
These plaques are so beautiful and can be used when the baby is born for photos and then in their bedroom.
Approx 12cm Diameter.