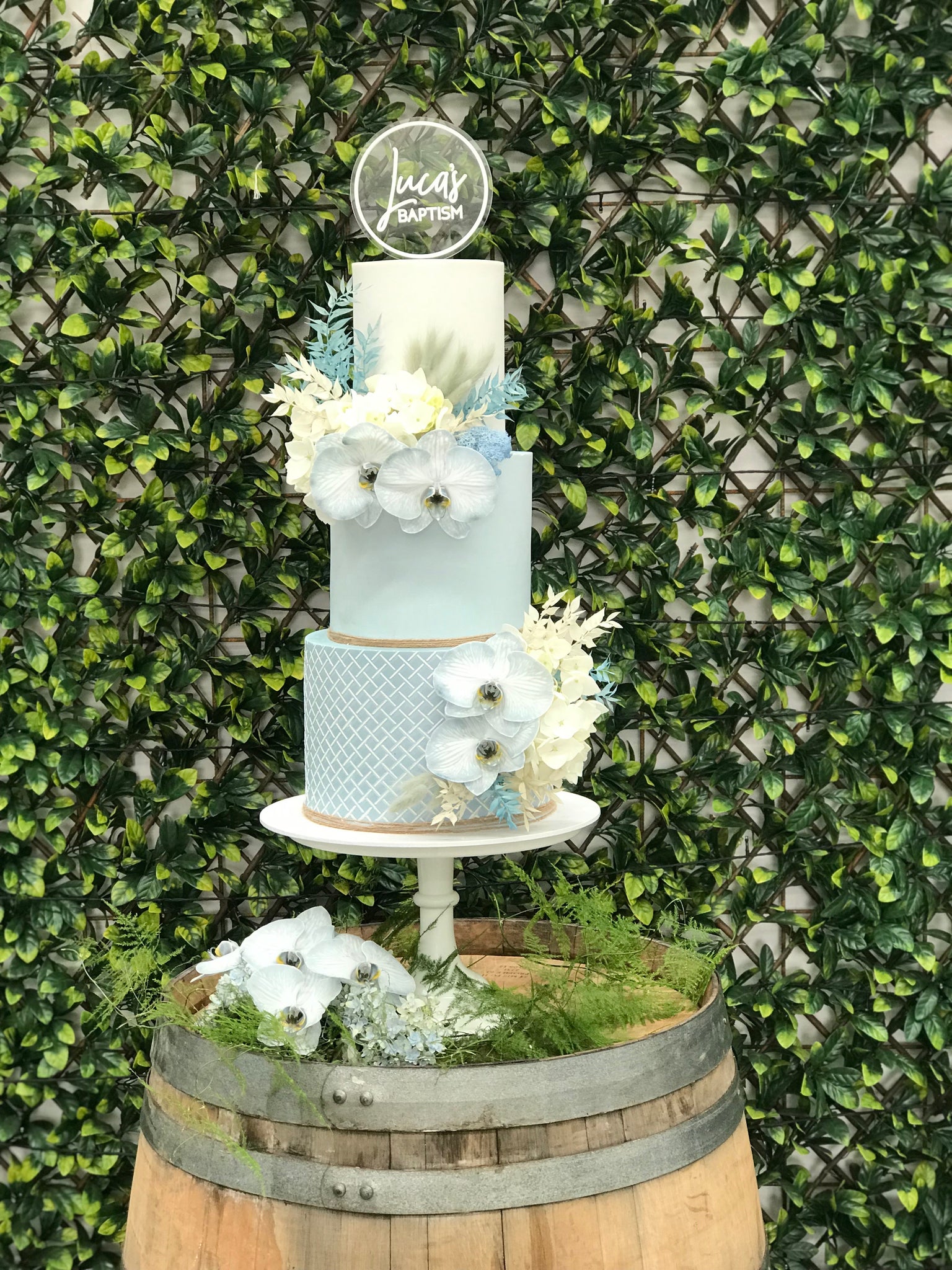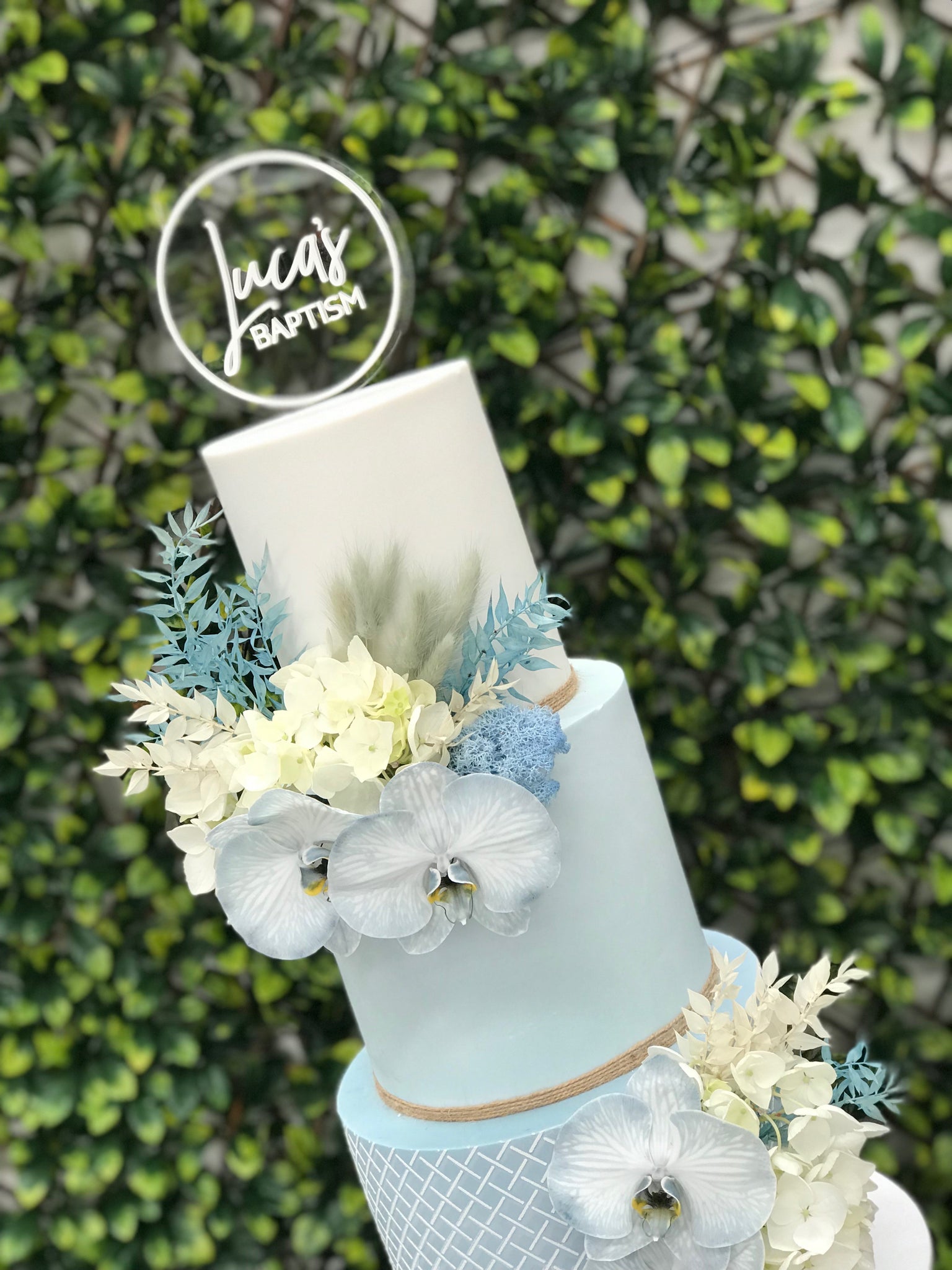 Custom Baptism 3D Topper
This cake topper is different to the usual cake topper. It is 3D - So it features more than one acrylic. 
This topper is a Clear Acrylic Circle with White Acrylic custom writing.
This cake topper is available in many colours and finishes.
Cake Toppers are approx 15cm wide which typically fits a 6 inch cake.
Cake is made by Baked by Belinda.