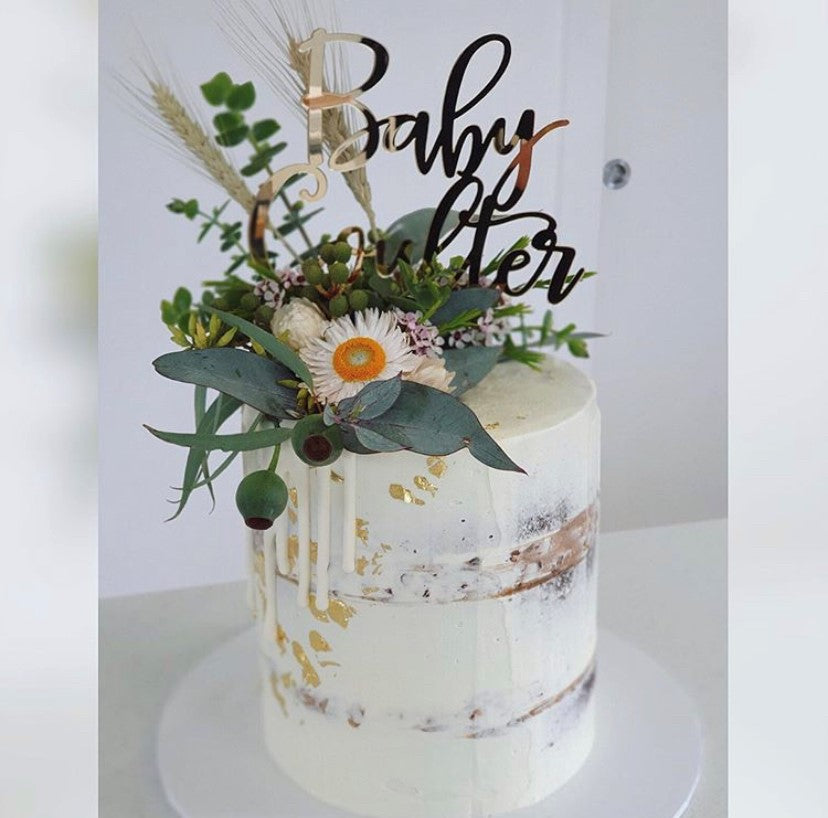 Custom Baby Surname Topper - Lara Range
This cake topper is so beautiful, make it unique with your Baby's Surname on it.
This cake topper is available in many colours and finishes.
Cake Toppers are approx 15cm wide which typically fits a 6 inch cake.
Cake is made by Mel Made It Cakes.