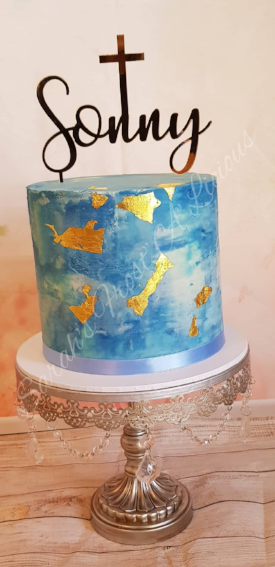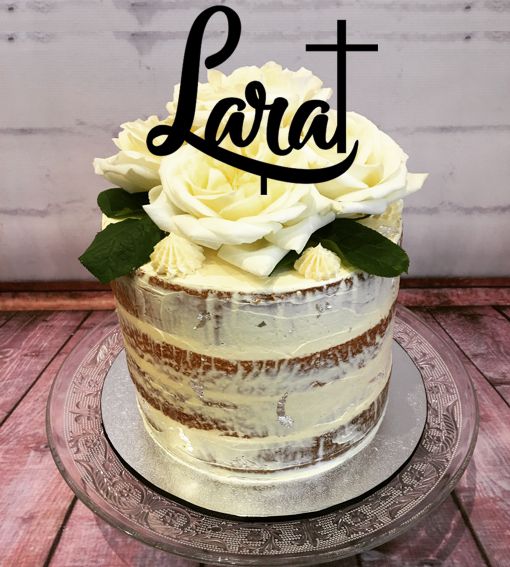 Custom Name Only with Cross
Make this cake topper unique with your name on it.
This cake topper is available in many colours and finishes.
Please write the name you would like your topper to say and whether you would like the cross above or to the side in the box on the left.
Cake Toppers are approx 15cm wide which typically fits a 6 inch cake.
Cake is made by Sarahs Frost'A'Licious