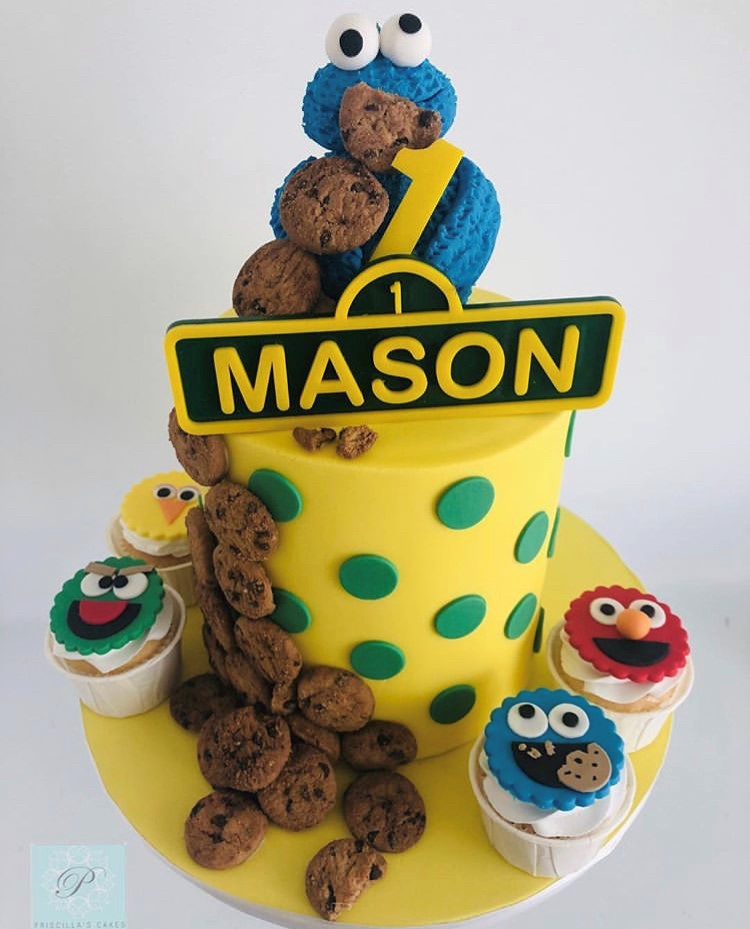 Custom Sesame Street Topper
How fun and gorgeous is this Sesame Street Style Topper personalised with your child's name, made in two different coloured acrylics to almost look 3D.
This cake topper is approx 16cm wide which typically fits a 6 inch cake.
The topper also comes with a separate Number 1 in yellow acrylic for Cookie Monster to hold in his arms in case you are creating this exact cake. 
Cake made by Priscilla's Cakes.