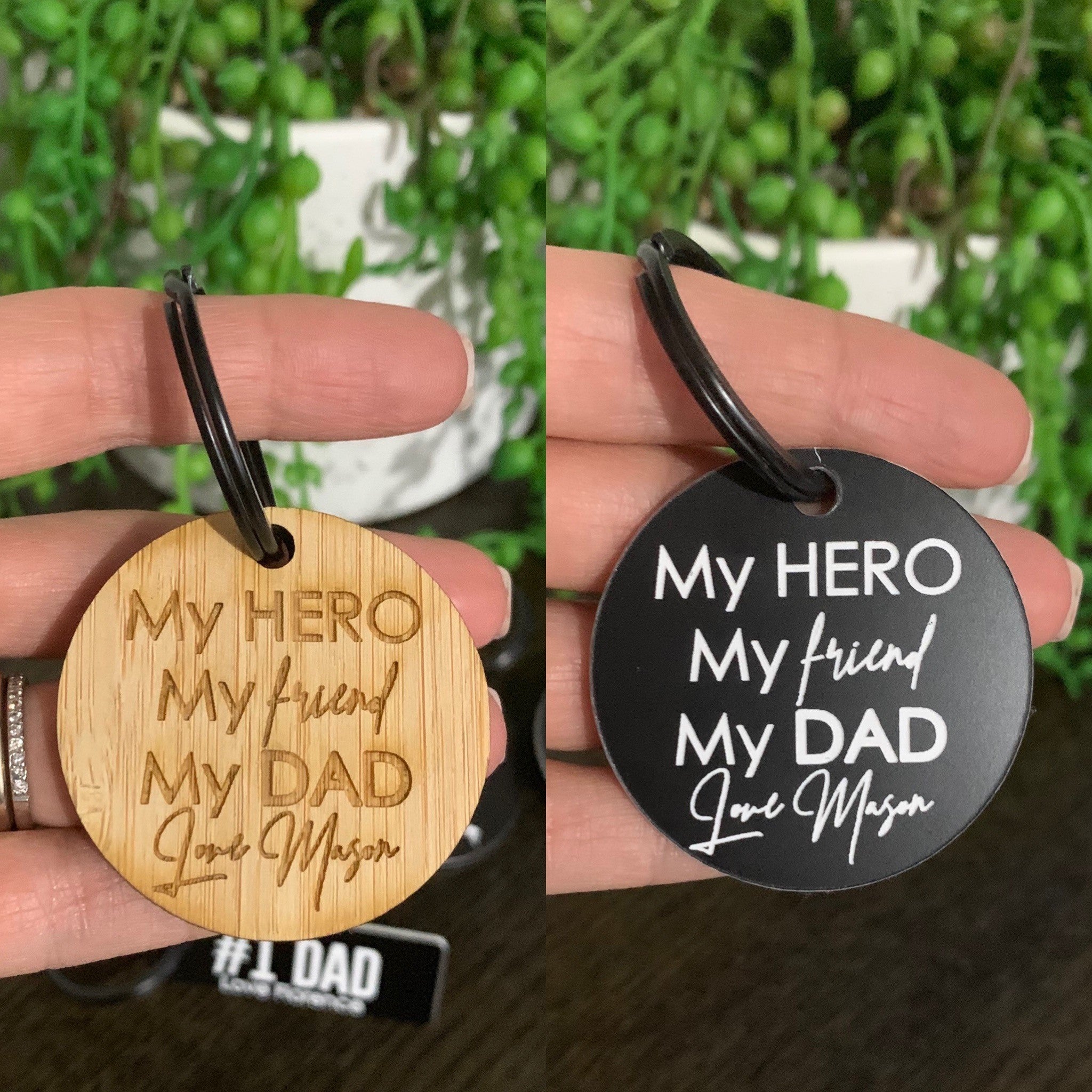 Father's Day Custom KeyTag
ORDER NOW TO RECEIVE IN TIME!!
These custom made keytags are the perfect gift to give the special man in your world for Father's Day.
They come in two different finishes - Bamboo or Black Acrylic
Choose from 4 different designs.
Circle Tags are approx. 4.5cm wide.
Rectangle Tags are approx. 2 cm wide x 5.5cm long.
'We love you daddy' is the only keytag that is has writing on the back and the front. All other keytags only have writing on the front of the keytag.
In the box please write the names of who this special keytag is from.