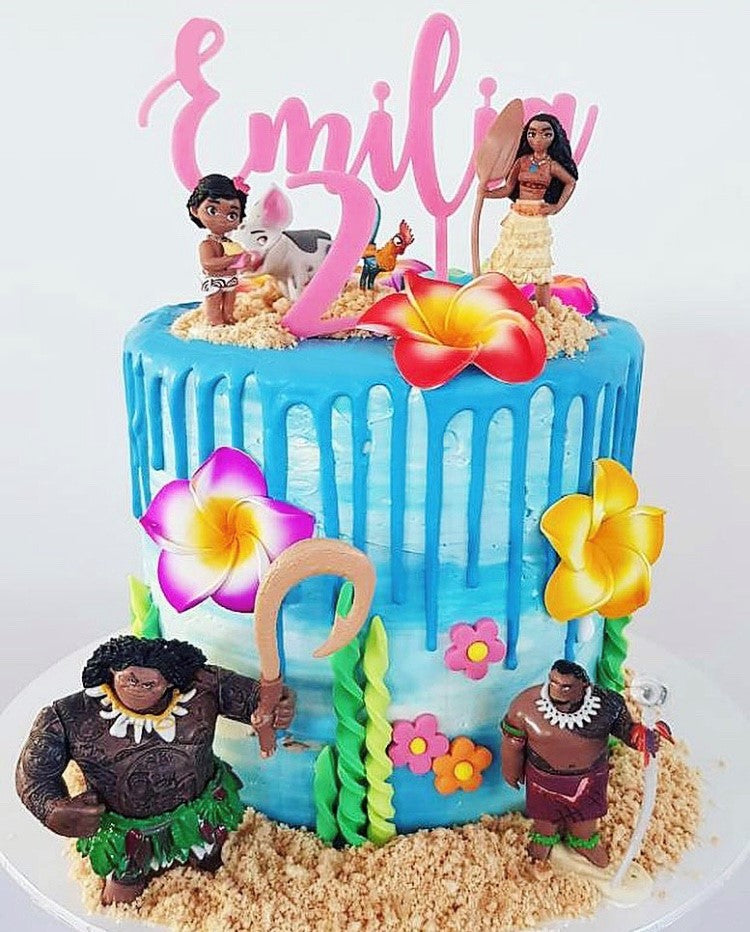 Moana Styled Custom Name Topper
Wanting a Moana themed birthday! We have a topper to suit your Moana cake. 
This custom named topper font is fun and suits the theme. Also comes with a small number topper for whatever age your child is turning.
This cake topper is approx 15cm wide which typically fits a 6 inch cake.
'Moana... Make way.. Make way!!'
Cake made by #melmadeitcakes