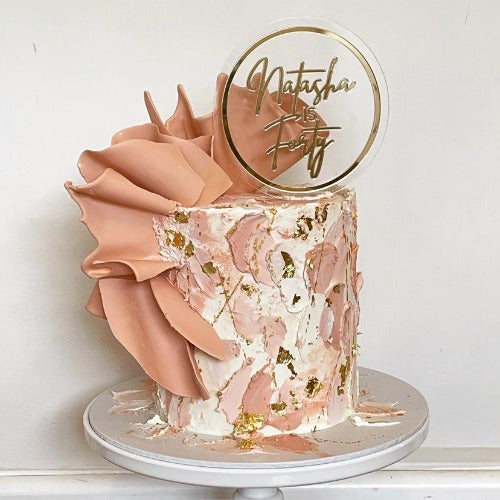 Premium Circle Floating Custom Topper
This topper adds a premium feel and look to your cake and overall look at your event. 
This topper is made with a clear backing with options of gold mirror, silver mirror, white, pastel pink or black writing. The clear backing & stick leaves the topper look like its floating.
Completely custom made and can say whatever you would like it to say. 
This style topper is 100% my favourite!
This cake topper is approx 14.5cm wide.