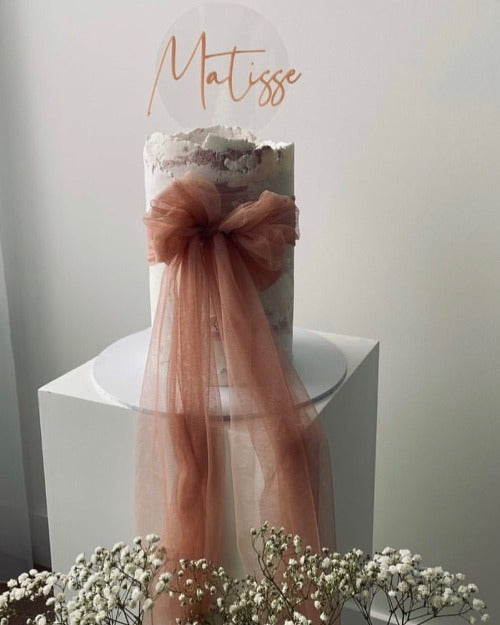 Premium Clear Circle with Custom Name Topper
This topper is super gorgeous, luxe and looks amazing on all cakes. 
This topper is made with a clear acrylic circle and the name on this topper can be made in any colour, which overlaps the circle.
This style topper is so popular and def one of my faves!
This cake topper is approx 14.5cm wide.